Welcome to Liberated Roots Collection
Liberated Roots Collection is a lifestyle brand that provides a retail connection to Black-owned brands and culture.  Through a lens for quality, sustainability, community uplift, and well-being, we curate local and global Black brands, making it easy to discover the best in everything from hand-picked vintage fashion, and small-batch apparel to accessories, non-toxic skincare, home goods, stationery, and self-care gifts. With over 30 hand-picked brands and counting, we are about celebrating the Black cultural diaspora and sustaining Black creative entrepreneurs while providing a warm, thoughtful experience for our guests.
Roots Blog
---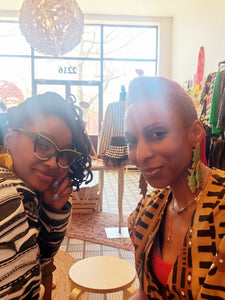 We are excited to be a CollaboratHer with Her Eminent Reign, a visual arts project by majority Black women to honor Black women. Meeting with visual artist Myrina Renaissance  The display...
  Liberated Roots Collection exists as an act of Black Love. Love is a universal human experience. It's been said that love is the most powerful force on earth, and...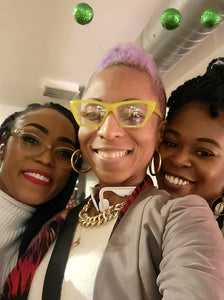 HeyDays co-working space is officially open, and we had the pleasure to join them at their grand opening! As a woman and people of color (POC)-centered co-working space and...