Welcome to Liberated Roots Collection
Liberated Roots Collection is a lifestyle brand that provides a retail connection to Black-owned brands and culture.  Through a lens for quality, sustainability, community uplift, and well-being, we curate local and global Black brands, making it easy to discover the best in everything from hand-picked vintage fashion, and small-batch apparel to accessories, non-toxic skincare, home goods, stationery, and self-care gifts. With over 30 hand-picked brands and counting, we are about celebrating the Black cultural diaspora and sustaining Black creative entrepreneurs while providing a warm, thoughtful experience for our guests.
Roots Blog
---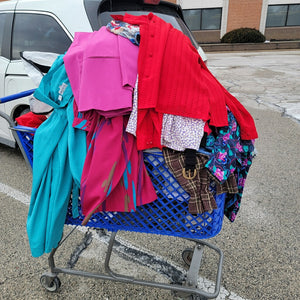 Roots Oasis is where I express my own special talent, vintage apparel sourcing with a specialty in 70s-90s bold prints. And I'm not just a curator, I'm a stylist as well....
Clothing For All.  People of color are the number one victims of environmental pollution and unfair/unsafe work conditions caused by fast fashion. Clothing swaps (clothing exchanges) are a fun way...